A world without race in admission: a necessary conversation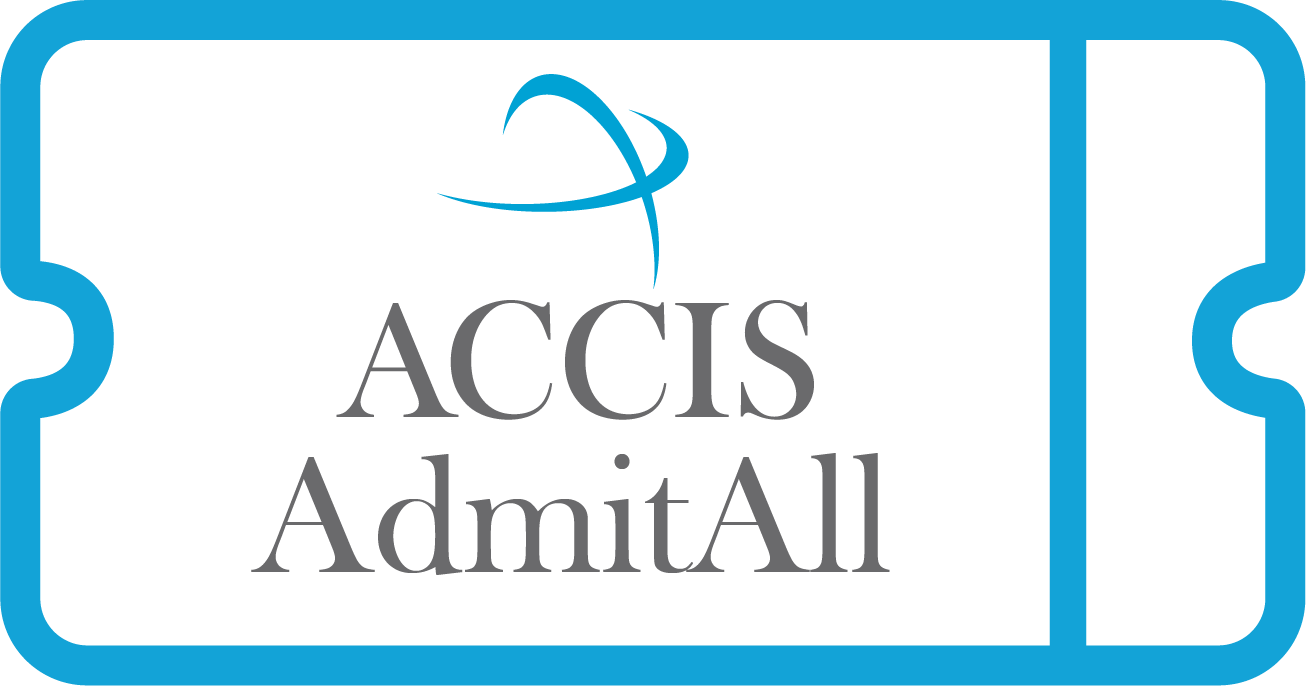 A world without race in admission: a necessary conversation 
Darius Pardner, Georgetown Day School
April 25, 2023
In a way, seeing students in the library, laying on the turf outside, just being themselves really grounds me and serves as a gentle reminder as to why I do this work. Of all the places I visit, the office of Diversity Equity and Inclusion holds a special place in my heart. It feels like home, it feels familiar. On any given day you will encounter diverse students who are bright, vibrant, and big thinkers. 
The conversation is pretty fascinating; you'll usually hear topics ranging from reparations to a critical analysis of the most recent episode of Euphoria, with some Tik-Tok in between. On this particular afternoon I was sitting amongst students who I've become very familiar with over the years, either because I've taught them, coached them, or commuted the same distance. When we enter a conversation together, it's candid because our trust and comfort level with each other is pretty high. Needless to say, as soon as I sat down, I was thrusted into a debate and was asked the question: 
"What do you think will happen if they get rid of affirmative action?" 
The history teacher in me found a way to leverage this moment as a learning opportunity. Before I expanded on my thoughts, I wanted to assess the knowledge base of students on affirmative action. I replied, "Good question, but answer me this first, how do you understand affirmative action in college admissions?"
One student responded, "Well, I can totally see that if an admission person had to choose between a Black student and an Asian student who were on an equal playing field, that they would select the Black student." An oversimplification of the situation no doubt; to me this student was aware of the lack of representation perceived in college applicant pools and thought to use the admissions process as a viable solution for diversity. As promised I shared my thoughts; I thought it'd be most appropriate to do so from the lens of race-conscious admissions purposes and tangible ways students from marginalized identities can still express themselves within the confines of a holistic application.
Focusing on the history of Black Americans and race-conscious admission, it can be traced back to the World War II G.I. Bill, a positive for veterans post war that provided federally backed benefits like low-cost mortgage loans, low interest loans, and financial support to attend college - otherwise known as the well worn path to middle class. Evidence supports that an entire generation of Black men were locked out of the process. Some banks and loan agencies denied loans to Black veterans. Colleges in the south (which were still segregated at the time) struggled to get behind the legislation and would not accept Black students into their institutions. 
This gave way to redlining, which denied or limited financial services to specific neighborhoods, ultimately leading to inadequate housing and schooling choices for children. You can look no further than the Little Rock Nine, Ruby Bridges or James Meredith at the University of Mississippi to know that America has a track record of excluding people from educational opportunities because of their race. 
If you were a Black veteran or a dependent of one, it was difficult to pursue the higher education opportunities afforded by the G.I. Bill. Affirmative action in the educational sense has served as a springboard for students of diverse backgrounds. What concerns me most is that there is a generation of Black children whose grandparents grew up in the post World War II era who could be excluded in a similar way as their elders if this Supreme Court decision strikes down race-conscience admission. 
In my work as a college counselor it is my responsibility to support students as they explore every part of themselves and package it in a way that is understood by admission representatives in a distinguishable fashion. I challenge students to think introspectively, draw on their lived experiences and tell colleges their story, and for my students who are underrepresented, race is a large piece of that narrative. I counsel students who are members of ethnic affinity spaces, belong to indigenous tribes, and take academic coursework that is reflective of their history and culture. Even if the court rules race-conscience admission practices unconstitutional, students will still be able to use these activities as racial proxies, but I wonder if my students will still feel as if part of their identity is being suppressed for the sake of "equality".
When I'm not guiding students and families through the college process, I'm teaching students history through the lens of the civil rights movement of the 1960's, spanning from the freedom rides in the American south to the death of George Floyd and the rise of the Black Lives Matter movement. I am fortunate to work at an institution that is striving to live out its mission of being anti-racist by offering these types of courses, especially in a world where school districts and local governments are making concerted efforts to eliminate certain parts of American history from curriculum all together. 
I aim to teach my students to interrogate the past using factual evidence.  At this time of the year, we have wrapped up the history of the civil rights movement and we'll now begin to investigate topics related to civil rights that are more current to today's time. This is one of my favorite sections of the course because it's truly student-centric, allowing for the students to select the topics we cover. This year the class overwhelmingly wanted to discuss affirmative action. Recency bias? I'm sure. But there's a part of me that believes that students want to connect the dots on civil rights, race and affirmative action in a way that explores if what's happening in our country is truly equitable or is this the United States allowing the dominant political ideology to dictate and manipulate how minority groups move though society. 
The Georgetown University Center on Education and Workforce released a fascinating report that explores a world in which race-conscious admissions is banned nationwide. The idea examines six admissions models and the impact they would have on racial and socioeconomic diversity if used consistently across selective colleges. All six models assume the elimination of preferences for legacy applicants, student athletes, and other groups that receive admissions boosts for reasons unrelated to academic merit, race/ethnicity, or socioeconomic status to replicate a true level playing field. 
Their findings? Striking down race-conscious admissions would threaten the racial and ethnic diversity of students at selective colleges unless these colleges fundamentally altered their admissions practices. The report also uncovered alternative options to considering race. Class-conscious alternatives that can create preferences for applicants from lower SES families can be used to provide strong levels of diversity from Black and Latinx identifying students. However, the most effective way of increasing any type of diversity at selective colleges is to consider race, period. 
"What do you think will happen if they get rid of affirmative action?" 
I'll respond that eliminating race-based admission practices will not eliminate implicit bias. Colleges need to reckon with how they view athletes and applicants who have legacy status. Colleges also need more robust recruitment tactics to reach a larger number of diverse applicants. Racial proxies for the time being can still be used to gauge a students background. A class-conscience admissions model could provide colleges with diversity, but nothing can replace race in this process.
If diversity is allowed to exist, it can give us varying opinions and schools of thought, which lay the foundation for optimal problem-solving, creativity, and prime idea formulation. If this is what's at stake and diversity is beneficial for everyone, then shouldn't we pull out all the stops and exhaust all of the available resources to ensure we protect it? The higher education landscape could potentially be shifting and if we don't adjust with it, we run the risk of placing yet another stumbling block in the way of a generation of students that were already disadvantaged from the beginning. 
Share this post: