2023 NACAC: Seen and Heard in Baltimore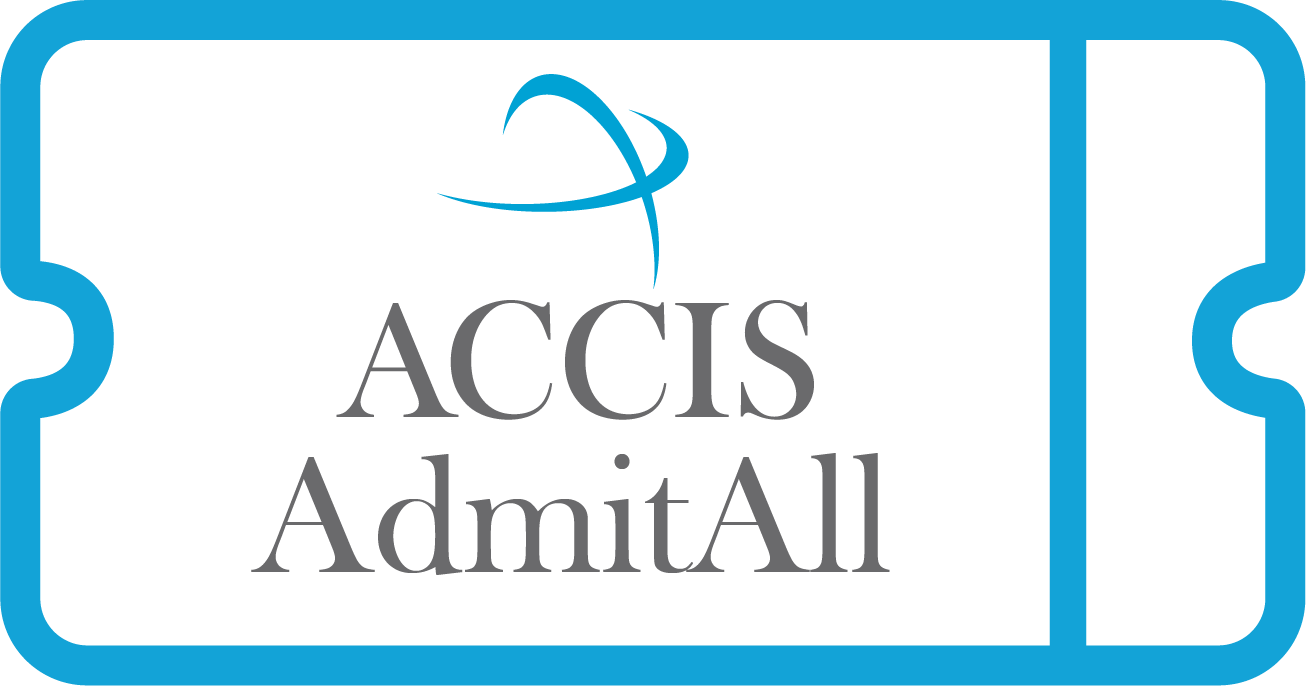 2023 NACAC: Seen and Heard in Baltimore
Compiled by Shawn Miller, Georgetown Day School
October 18, 2023
With the most recent iteration of the National Association for College Admission Counseling (NACAC) national conference officially over and the fall season continuing right along for all of us in college counseling, the AdmitAll Blog Team wanted to share a collection of highlights and short takes from Baltimore that resonated with our colleagues across the profession. 
We hope that this collection sparks joy, gives helpful insight, and provides a worthwhile snapshot of what made this year's conference so worthwhile. Just like the theme of this year's program, the Power of Us and the collaboration and connection through our profession continue to push us forward in a positive direction in a year of uncertainty and strife. The AdmitAll Blog team is excited to share these moments and thoughts with the ACCIS community, and we look forward to NACAC 2024 in Los Angeles next fall. 
Session Highlights 
"The session on supporting trans students was great. Panelists included a mom (former school counselor, now IEC) and her son, a trans man, who recruits for Hampshire College. The BEST part was the room had close to 100 people!"
"My most meaningful NACAC session this year gave me the chance to dive more deeply into the conversation about the role of AI in college admissions during the AI and Generative Technologies Session, entitled "Who Wrote This?" led by Jeremy Matula, Lynn Stewart, and Amy Hutton. Fascinating fact: according to an NYU-Princeton-Wharton study, the top five occupations with "exposed" tasks (tasks that can be completed by AI instead of by people) include telemarketers, English/literature teachers, foreign language/literature teachers, history teachers, and law teachers. A conversation starter, for sure, about the future role of AI in education."
"This year was the first year I made it to NACAC, and I'm glad I did! I found the education sessions to be especially helpful. I'm using what I learned in the FAFSA changes workshops to counsel families on financial aid. The panel on disclosing mental health in college applications has allowed me to give students more nuance and context in conversations about what and how to disclose. The sessions about supporting neurodiverse students have prompted me to take a deeper look at how to incorporate universal design for learning in college seminars and work closely with our learning support team. Yes, the fall is such a hectic time, but that also made the conference feel like timely support!"
"I valued the 'New Paths to Diversity' session on practical responses to the SFFA decision. Living overseas for the past six years, it can be hard to get a sense of the direction things are going, so to get the perspective of panelists with law backgrounds was illuminating and helped give me a clearer picture of how universities might respond this year and in the near future."
"This NACAC conference provided me with both big-picture questions to reflect on, like 'How are we taking care of Native American and Indigenous students' from an excellent session by Jen Baum (Punahou School) to the practical, like how to make the recommendation letter writing process more efficient from a session led by Michelle Rasich (Rowland Hall). And let's not forget Education Secretary Miguel Cardona's reminder that we're not in the room to be a sprinkle of diversity but because the room is incomplete without us. We should take the opportunity to embrace disruption and question the status quo because every generation is called upon to renew the promise of America."
Updates and Information 
"Heard from 3 different high-profile universities that admitting students without standardized testing made only a small difference in terms of upperclassmen GPAs and the difference was negligible. The big advantage of not requiring test scores was that many more first-generation students were admitted as a result, in the absence of required standardized testing."
"Jay Rosner, executive director of Princeton Review… told all the college folks in the room that if they have trained staff to read test-optional, then they are fully capable of reading test-free, so step up and do it already!"
Moments and Memories 
"Tropical Storm Ophelia created some anxiety around travel plans, but the music outside the exhibition hall created a lively environment that elevated the mood. Hearing the DJ play some Usher or the live band covering a Maná song on the way to a session immediately uplifted the vibe in the convention center."

"All things are for a reason. I tried three sessions during a one-time slot - all full. But, I then had hallway time to catch up with a former colleague, learn she is now on the high school side, and see pictures of her new baby. It was a bright spot."

"The College Essay Guy bought my friend and me coffee-what a friendly gesture!"

"For the sixth time in the past ten years (but first since 2019), I met up with my high school English teacher/recommendation writer-turned-college counselor for a meal and overdue catch-up. We laughed and cried and shared pictures of our kids: her eldest is the same age I was in her 9th grade English class 25 years ago! Felt like old times, and was the shot in the arm I needed."

"I enjoyed connecting with colleagues who I met when I recruited at their international schools 25 years ago - we are still great colleagues today.  They inspired me to become a College Counselor."

"A Haiku: Charm City NACAC - Family smiles, hugs, work - Bar set for LA"
Share this post: